Reverse Osmosis Resources
For a deeper understanding of reverse osmosis (RO) and the significance of removing heavy metals from your water, we have curated a list of educational materials about reverse osmosis. For a better understanding of RO, please take a look at the accompanying reverse osmosis resources.

If you have any additional questions about reverse osmosis resources or processes, please Contact Us to learn more.
Lauren F. Greenless, et al. May 2009. "Reverse Osmosis Desalination: Water Sources, Technology, and Today's Challenges." Water Research 43(9): 2317-2348. ScienceDirect. sciencedirect.com. https://www.sciencedirect.com/science/article/abs/pii/S0043135409001547
R. M. Garud, et al. Jan. 2011. ResearchGate. "A Short Review on Process and Applications of Reverse Osmosis." Universal Journal of Environmental Research and Technology 1(3): 233-238. ResearchGate. researchgate.net. https://www.researchgate.net/publication/236002547_A_Short_Review_on_Process_and_Applications_of_Reverse_Osmosis
IWA Publishing. 2023. "Reverse Osmosis and Removal of Minerals from Drinking Water." The International Water Association. iwapublishing.com.
https://www.iwapublishing.com/news/reverse-osmosis-and-removal-minerals-drinking-water
Devin L. Shaffer, et al. 2012. "Seawater Desalination for Agriculture by Integrated Forward and Reverse Osmosis: Improved Product Water Quality for Potentially Less Energy." Journal of Membrane Science 415-416: 1-8. Columbia University Libraries. Columbia: Academic Commons. columbia.edu.
https://academiccommons.columbia.edu/doi/10.7916/D8ZS2WM7
Joanna Marszałek and Renata Żyŧŧa. 2021. "Recovery of Water from Textile Dyeing Using Membrane Filtration Processes." Processes 9(10): 1833. MDPI. mdpi.com.
https://www.mdpi.com/2227-9717/9/10/1833
Pacific Northwest National Laboratory. August 2013. "Reverse Osmosis Optimization." Prepared for the U.S. Department of Energy Federal Energy Management Program (FEMP). U.S. Department of Energy. Energy.gov.
https://www.energy.gov/femp/articles/reverse-osmosis-optimization
Max G. Levy. May 8, 2023. "Everyone Was Wrong About Reverse Osmosis—Until Now." Wired Science. Wired.com
https://www.wired.com/story/everyone-was-wrong-about-reverse-osmosis-until-now/
Oktay Ince. June 27, 2022. "Reporting from the Ship Engine Room [reverse osmosis]." NOAA Teacher at Sea blog. National Oceanic and Atmospheric Administration. Noaateachersatsea.blog.
https://noaateacheratsea.blog/tag/reverse-osmosis/
Technical Training Professionals. April 10, 2010. "Reverse Osmosis or RO." YouTube.com.
Axeon Water Technologies. 2022. "AXEON Training Product: Understanding Reverse Osmosis." YouTube.com.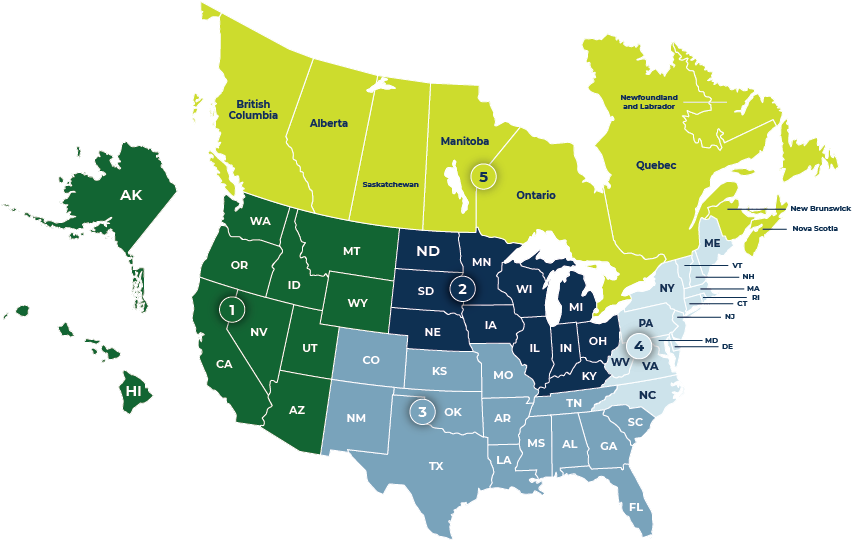 Innovative Growers Equipment Inc. – Hydrofarm Commercial Division Regions
---