Grow Rack Mobile Carts
The Ultimate Grow Rack Mobile Carts
for Commercial Cannabis Growers
Overview:
Introducing our state-of-the-art Grow Rack Mobile Carts, the epitome of innovation for all your cannabis growing needs. Whether you're cloning, testing new strains, or simply relocating your plants, these carts are the ultimate solution for every stage of the growth cycle.
---
Features:
Versatility at Its Best: Available in both 3 and 4-tier options, our mobile carts cater to every grower's space and capacity needs.
Robust and Durable: Built with a galvanized steel base and a resilient aluminum frame, our mobile carts are designed to stand the test of time, ensuring your plants receive the utmost care and protection.
Precision Engineered Trays: Each tier comes with a molded polystyrene Staal & Plast Ebb and Flow tray insert, ensuring a consistent and effective watering experience for your plants.
Mobility Made Easy: With heavy-duty casters, transporting your plants from one location to another has never been easier. The smooth glide ensures your plants remain undisturbed during movement.
Hassle-free Assembly: We believe in saving your time for the plants, not the process. Our grow rack mobile carts are simple to assemble with all necessary hardware included.
---
Optional Add-Ons:
Elevate your growing experience with our Lighting and Irrigation Bundle. Specifically designed for our mobile carts, this bundle ensures your plants receive the optimal lighting and watering they deserve.
---
Benefits:
Streamline the cloning process with designated tiers for optimal growth.
Easily experiment with new strains, providing them with their own dedicated space.
Quickly and effortlessly move plants around based on sunlight, temperature, or any other parameter.
Durable and resilient materials ensure long-lasting use, even in high-humidity environments.
Technical Specifications
Overall Dimensions:

4-tier: 61.5″ x 28.5″ x 91″ (15″ standard tier spacing)
3-tier: 61.5″ x 28.5″ x 91″ (20.5″ standard tier spacing)

Load Rating:

300 Lbs/tier – 37.5lbs/sqft UDL
4-tier: 1,700 lbs total capacity
3-tier: 1,400 lbs total capacity
Innovative Growers Equipment always aims to push the boundaries of modern cultivation solutions. With our new Grow Rack Mobile Carts, you have everything you need at your fingertips to ensure your plants thrive. Join the next wave of growers and invest in a tool that's as dedicated to the craft as you are.
Order Now and elevate your growing experience.
Options:
Lighting Bundle
4x PHOTOBIO VP LED, 32W bar lights per tier
100-277VAC input voltage
IP68 3-way junction box at each tier with 9″ whip and flying leads at the top tier
Autopilot® digital timer with up to 8 ON/OFF settings
Irrigation Bundle
45 Gallon sump tank with fittings and hoses
Submersible water pump, 550GPH
SCH 40 PVC plumbing with fill shutoffs at each tier and drain valves
Autopilot® Digital timer with up to 8 ON/OFF settings
LEARN MORE ABOUT OUR VERTICAL GROW RACKS MOBILE CARTS, CLICK ON THE PINS TO REVEAL PRODUCT DETAILS
---
Custom Branding
Lock & Roll offers high-quality, wipe-down vinyl decals finished in a glossy white, for custom branding to represent your business. There are also some custom colors available upon request.
Optional Lighting and Irrigation Bundle Available
Available in 3-tier and 4-tier models
Click on the pins to reveal product details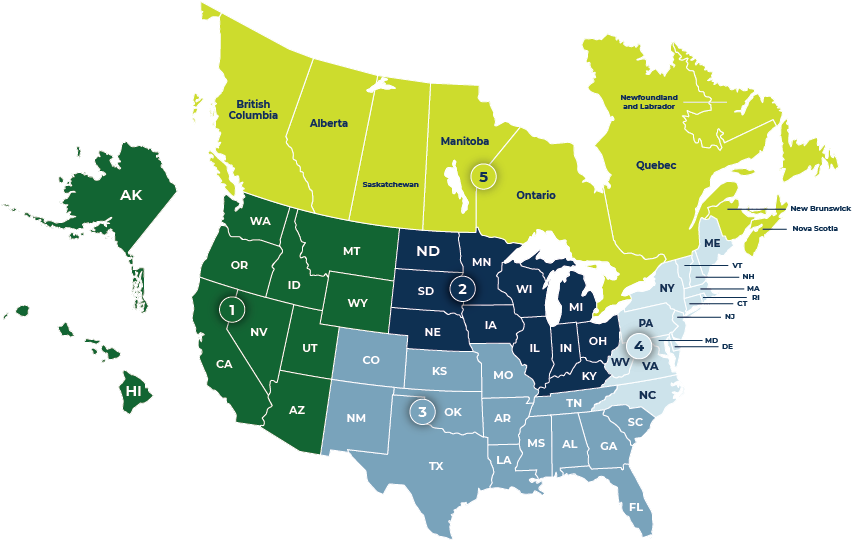 Innovative Growers Equipment Inc. – Hydrofarm Commercial Division Regions
---