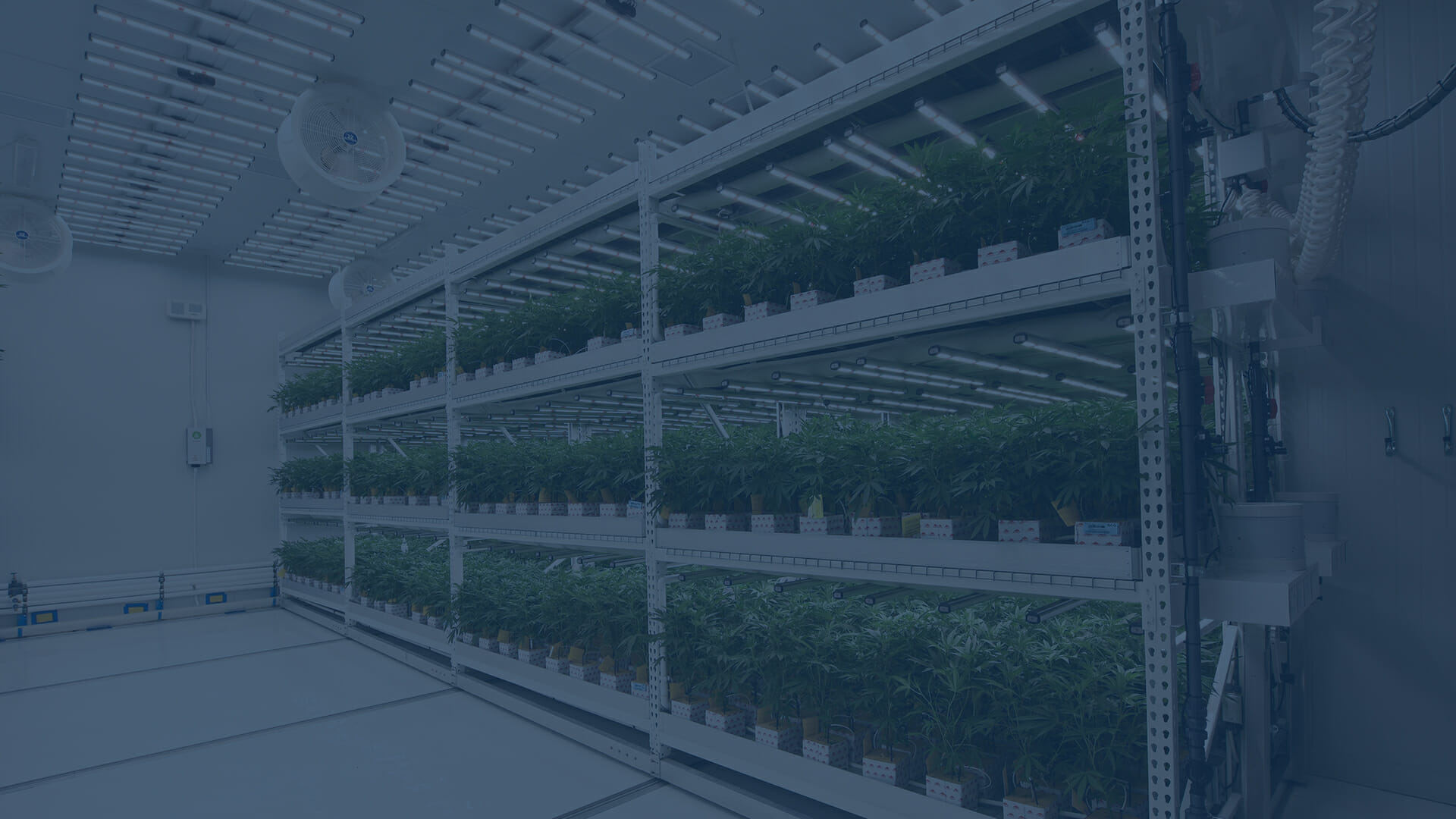 Racking & Benching
Custom Layout and Installation Services
Need a tailored solution? Our team of experts offers racking & benching Custom Layout and Installation Services. We can help design a growing environment that perfectly suits your needs and ensures optimal plant growth and productivity.
Join the growing revolution today with Hydrofarm's IGE – where your vision meets our innovation. Let us transform your growing potential into a reality. Reach out to us for more details or to request a quote. Welcome to the Hydrofarm family!
We are proud to present our wide range of Innovative Growing Equipment, Benches and Racks, crafted for commercial cultivation right here in the United States.
In our expansive 500,000 square foot manufacturing space in Sycamore, IL, we build sturdy, reliable, and cutting-edge equipment designed to elevate your commercial cultivation enterprise. Trusted by the largest commercial growers globally, our products offer top-tier construction and superior materials.
Maximize your growing space and optimize cultivation efficiency with our Rolling Benches. Designed for easy maneuverability and stability, these benches allow for smooth operations and seamless plant management.
Unlock the potential of vertical farming with our Vertical Grow Racks. Engineered for maximum space utilization, these racks provide the perfect environment for a variety of plants to thrive, from seedlings to full-grown crops.
Showcase your products in style with our Commercial/Retail Racks. Offering versatile display options, these racks are perfect for any retail or warehouse space, and optimize space for your inventory.
Improve safety and accessibility in your facility with our Catwalk System. This system enhances movement across your growing area, making routine checks and plant care a breeze.
Safeguard your valuable plant genetics with our Clone Carts. Constructed with precision and care, these carts are designed to protect and nurture your cloned plants, setting the foundation for successful propagation.
Make the post-harvest process a seamless task with our Drying Racks. Crafted for optimum airflow and durability, these racks ensure an efficient and uniform drying process, preserving the quality of your harvest.