Pest Control
Hydrofarm is the leading supplier of pest control for cannabis growers.
We offer a full range products for pest control for cannabis growers specifically researched, designed and tested for the cannabis industry. We believe in providing our commercial customers with endless options and expert advice when it comes to the purchase of any of your greenhouse facility needs. To learn more about how to control pests and prevent disease, contact your IGE – Hydrofarm commercial sales representative.
Simply Sustainable.
Always Effective.
BioSafe Systems are innovators of environmentally sustainable practices and products to protect crops, water and people across North America. Since 1998, they have engaged with customers, researchers and regulatory agencies to remain at the forefront of innovation and service while continuing their mission to provide simple, sustainable and effective solutions
Bio With Bite.
Pro Farm Group creates products from microorganisms isolated from samples collected from unique niches and habitats such as flowers, insects, soil and composts. Their proprietary technology enables them to isolate and screen naturally occurring microorganisms and plant extracts to identify those that may have novel, effective and safe pest management or plant health promoting characteristics.
They offer both organic and conventional pest control and prevention products.
PRODUCTS THAT PERFORM. PERIOD.
Simply Sustainable.
Always Effective.
Procidic2® is the first product on the market for use on medical cannabis, cannabis and hemp. Use it all season long to prevent and control powdery mildew, bud rot and root rot.
Originally designed with the commercial grower in mind, this same formula is now available for residential use. Procidic2® concentrate is a systemic, broad spectrum bactericide and fungicide created to protect medical cannabis and hemp throughout the growing cycle. It works on contact and is also rapidly absorbed into the plant to fight against listed diseases and boost plant health.
Simply Sustainable.
Always Effective.
At FlowZone, they believe in empowering all users to get their work done quickly and efficiently.
They believe that power spraying doesn't need to be difficult. Their battery powered sprayers give you the power to make the job easier.
A favorite of the pros, the CYCLONE 4-gallon sprayer has been updated with an industry leading 5-setting variable-pressure control. Spray for over 2 hours on one charge and over 25-feet! They CYCLONE 2.5 provides all-day comfort and can withstand demanding projects. Crafted from select materials that will last through several spraying seasons, this sprayer is a great choice for any industry.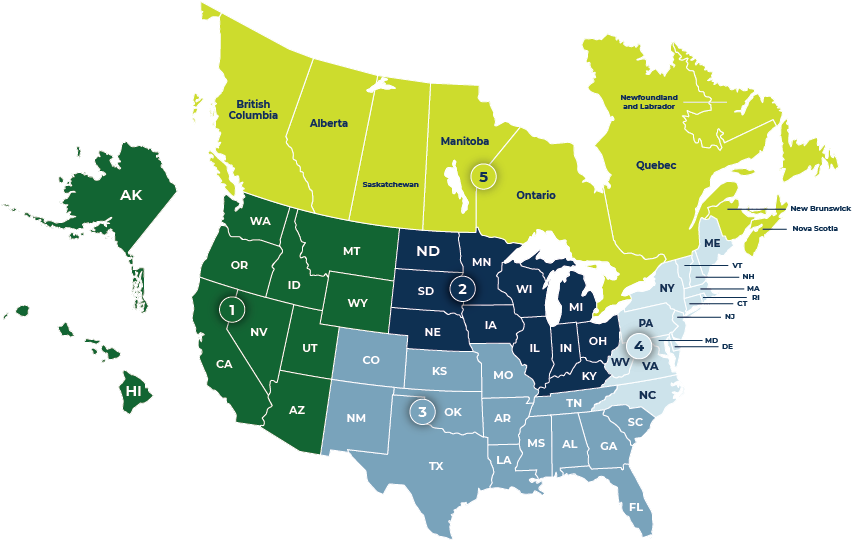 Innovative Growers Equipment Inc. – Hydrofarm Commercial Division Regions
---