Catwalk System
Making tending to multilevel vertical grow racks safer and easier!
Caring for the crops in your vertical grow has just become much easier. With our Innovative Catwalk System, you can simply roll your archive racks apart and insert our Catwalk System to provide a safe and reliable platform for your crop care-takers to work. When you're done with those crops, simply remove the platforms, roll the archives over, and insert the platforms in between the next set of racking. It's that simple!
Advantages of our Catwalk System
Easy to install and safe to use anti-slip platform surfaces
Fully adjustable and customizable mounting height
EZ-Roll platform
Compatible with all Innovative Racking Systems
Proudly made in the USA from high-quality materials
5 year limited warranty
Introducing our Innovative Catwalk System
---
Custom Branding
Lock & Roll offers high-quality, wipe-down vinyl decals finished in a glossy white, for custom branding to represent your business. There are also some custom colors available upon request.
Compatible with all Innovative Racking Systems
Anti-slip platform surfaces
Click on the pins to reveal product details
Technical Specifications
Available in 8', 10', and 12' lengths – can be daisy-chained for longer runs
Platforms available in 2'x2' and 2'x4' sizes

2'x2' Platform Weight: 10lbs
2'x4' Platform Weight: 19lbs

Support for one person (300lbs) per 2'x2' platform section
Each Innovative Catwalk System includes:

Two (2) mounting rails
Platforms

12' system includes three (3) 2'x4' platforms
10' system includes two (2) 2'x4' platforms and one (1) 2'x2' platform
8' system includes two (2) 2'x4' platforms

Tensioning/locking hardware
Mounting hardware
Installation instructions and user manual
2′ x 4′ Catwalk System Platform At-A-Glance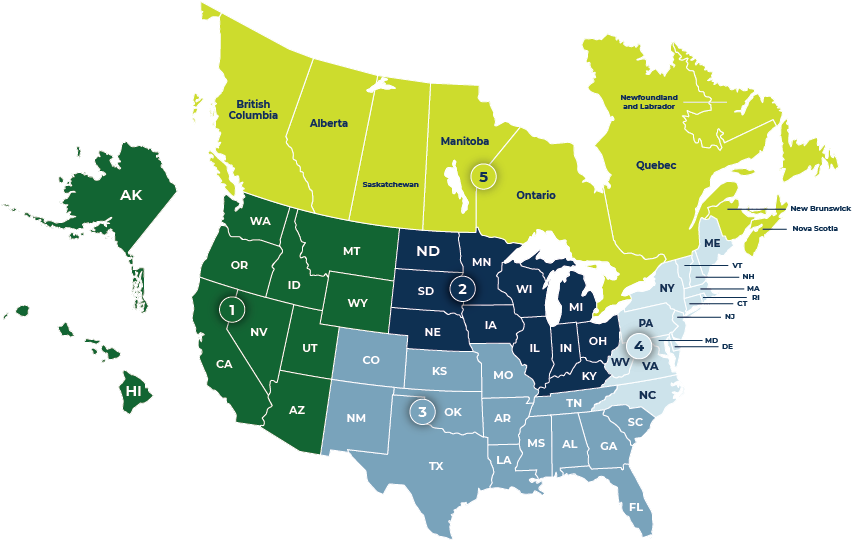 Innovative Growers Equipment Inc. – Hydrofarm Commercial Division Regions
---