Trimmers & Extractors
Trimmers and extractors play a pivotal role in the commercial cannabis production process, optimizing efficiency and product quality. Trimmers, such as those offered by GreenBroz and CenturionPro, are used post-harvest to remove the extraneous plant material from the cannabis buds, ensuring only the richest parts of the plant make it to the final product. The precision and speed of these machines significantly outpace manual trimming, making them a staple in large-scale operations. Meanwhile, extractors are employed to draw out concentrated compounds like THC and CBD from the plant. BVV is a renowned brand in this space, offering a range of extraction equipment tailored to meet the demands of commercial producers. Together, these tools represent the evolution of cannabis cultivation and processing, combining innovation with traditional practices to meet the ever-growing market demand. Contact your Innovative Growers Equipment (IGE) – Hydrofarm Commercial consultant to learn more about our trimmers and extractors
American Made.
Industry Born.
GreenBroz develops technology that enables commercial cultivators to speed up processing, standardize quality, and lower production costs. GreenBroz is committed to providing innovative industry-born harvesting systems to the legal cannabis and hemp industries. Through a commitment to detail, hard work, outstanding customer service, and fine American craftsmanship, GreenBroz is proudly helping cultivators of all shapes and sizes realize their own version of the American Dream.
Preserve the Character, Shape, and Potency of Your Flower
Gentle, quiet, and able to process over 16 pounds of dried flower an hour, the Model M is the bud trimmer of choice for top cultivators looking to scale their operation while maintaining their product's quality and bag appeal.
This Machine Pays for Itself

If you run your Model M for 7 hours a day, 5 days a week, averaging 16 lbs of trimmed bud an hour, you will get 560 lbs of trimmed cannabis. Compare what you currently spend to achieve 560 pounds of flower against the results you can achieve with the M and you can see how adding this machine to your operation makes sense.

Easy to Clean

All stainless steel construction, IP65 washdown motor, and detachable electronics enable the Model M to be broken down for cleaning faster than any other model in its class. Light cleanings take less than 10 minutes and full breakdown heavy cleanings can be completed in under an hour.

Keep Your Eye on The Bud

The M's top-loading configuration gives you complete control over the finish of your flower. Unlike tunnel trimmers, you never lose sight of your buds during the trimming process, so you can see when your product has reached your preferred level of trim.
Most growers would agree that the most labor-intensive and tedious step in the production of cannabis is the harvest. CenturionPro has responded to that need with innovative products that push the boundaries with first to market innovations.
The Trimmers that started it all the CenturionPro Wet & Dry Trimmers continue to prove themselves time and time again. Composed of anodized aluminum and stainless steel, they are as rugged as they are powerful.
The 3.0+ is built for large sized harvests with an hourly throughput rate of up to 125 lbs wet (25 lbs dry). Additionally, CenturionPro machines are specially designed to use a dual-purpose hybrid tumbler to trim both wet and dry material for unprecedented versatility and value. The 3.0 Trimmer is Compatible with CenturionPro's innovative Triple-bag Kief Collection System, to retain trichomes for extracts and maximize a harvests value. These disposable collection bags are sold separately.
Feel the improved power and performance of the new 3-Phase 8 hp suction system with an airflow capacity of 7108 CFM. 1-Phase 6 hp option is also available upon request.
Personalize Your Harvest

Find your speed with Speed Control. The 3.0+ comes standard with Speed Control included. Speed Control empowers growers to better trim a wider variety of strains, regardless of flower size, shape, or density. Increase velocity for a higher feed rate with wet or heavy resin coated buds or slow it down to be extra gentle on dried flower.
CenturionPro 3.0+ Electropolished Wet/Dry Trimmer
BVV, which now stands for Building Vision and Variety. We specialize in cannabis extraction for commercial growers.
BVV is not just another extraction supply company — We inspire the development of your business through precise tools, abundant resources, educational assistance, and customized support, guiding you along your journey to growth and innovation.
BVV surpasses competitors with exceptional customer care. Seeing how our customers represent a diverse range of businesses — from large corporations to startups — we engage with our clients on a personal level. Building vision and variety, BVV is a solution leader in the industry. We foster meaningful connections with our customers and provide high quality yet affordable equipment, continuing as an innovative, sustainable, and nurturing business.
45L ETHANOL WASH/DRY CENTRIFUGE WITH EXPLOSION PROOF MOTOR AND CONTROLLER
Industrial centrifuges are used to separating liquids from solids, and this style of centrifuge excels at alcohol extraction by forcefully separating the alcohol from the biomass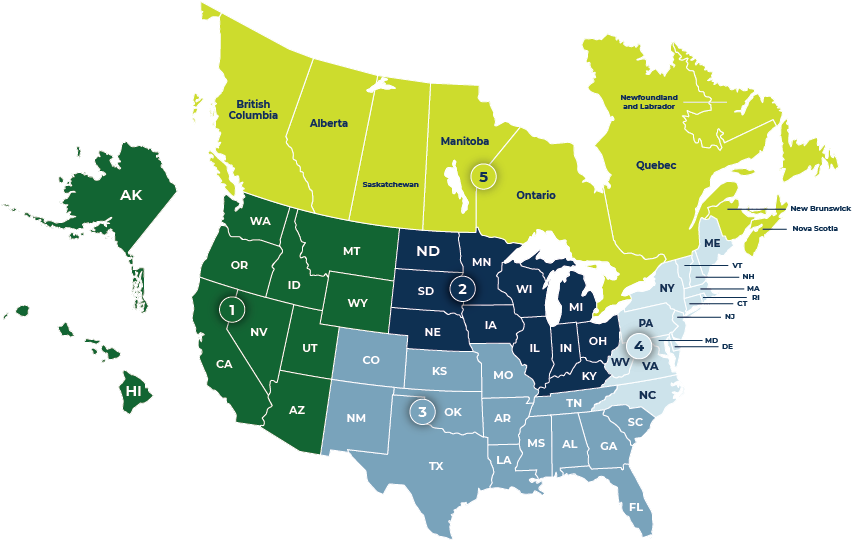 Innovative Growers Equipment Inc. – Hydrofarm Commercial Division Regions
---